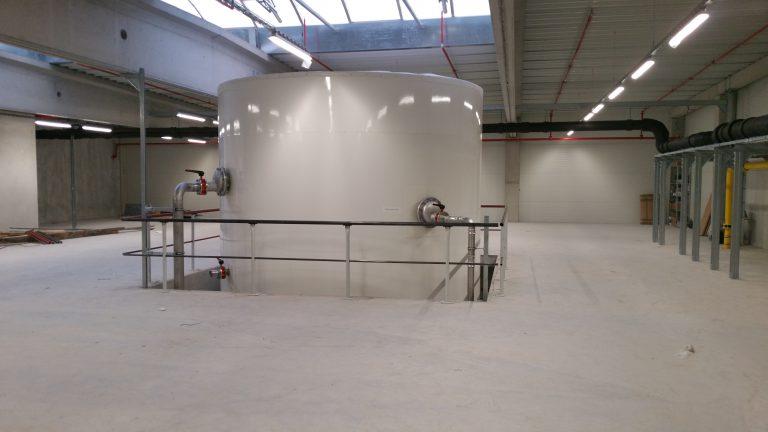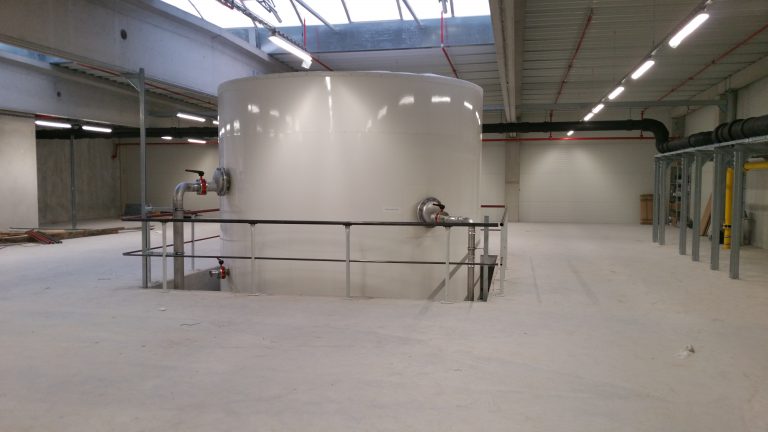 The Greif Textile Mietsysteme company has set up the largest and most modern hotel laundry company in Germany in Berlin-Hohenschönhausen. For that was invested in the latest technology and a sophisticated energy concept in order to ensure, despite the strong competition from the surrounding regions, both the proximity to customers and the sustainability of the services offered.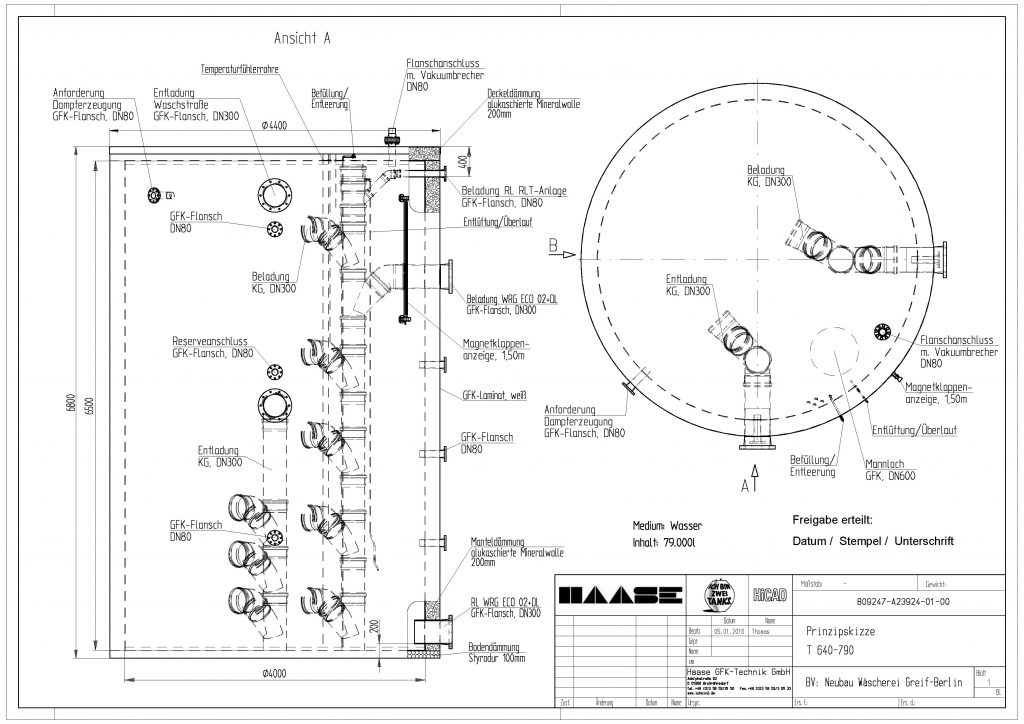 The topic of heat recovery plays a central role in the energy concept: The waste heat from the waste water from the car washes and steam boilers, the compressed air compressors, the waste gas waste heat from the steam boilers and the return from the building heating system is collected in a Haase hot water tank with a volume of 79,000 liters, which is installed on site and continuously used for Hot water heating used in the five industrial car washes.
In the first step, the waste water is collected in a 10 m³ Haase flat-bottom tank. The waste heat from the waste water increases the temperature of the process water from 12 ° C to 45 ° C before it flows into the hot water tank. In the storage tank, the process water is then heated up to approx. 60 ° C using various heat sources.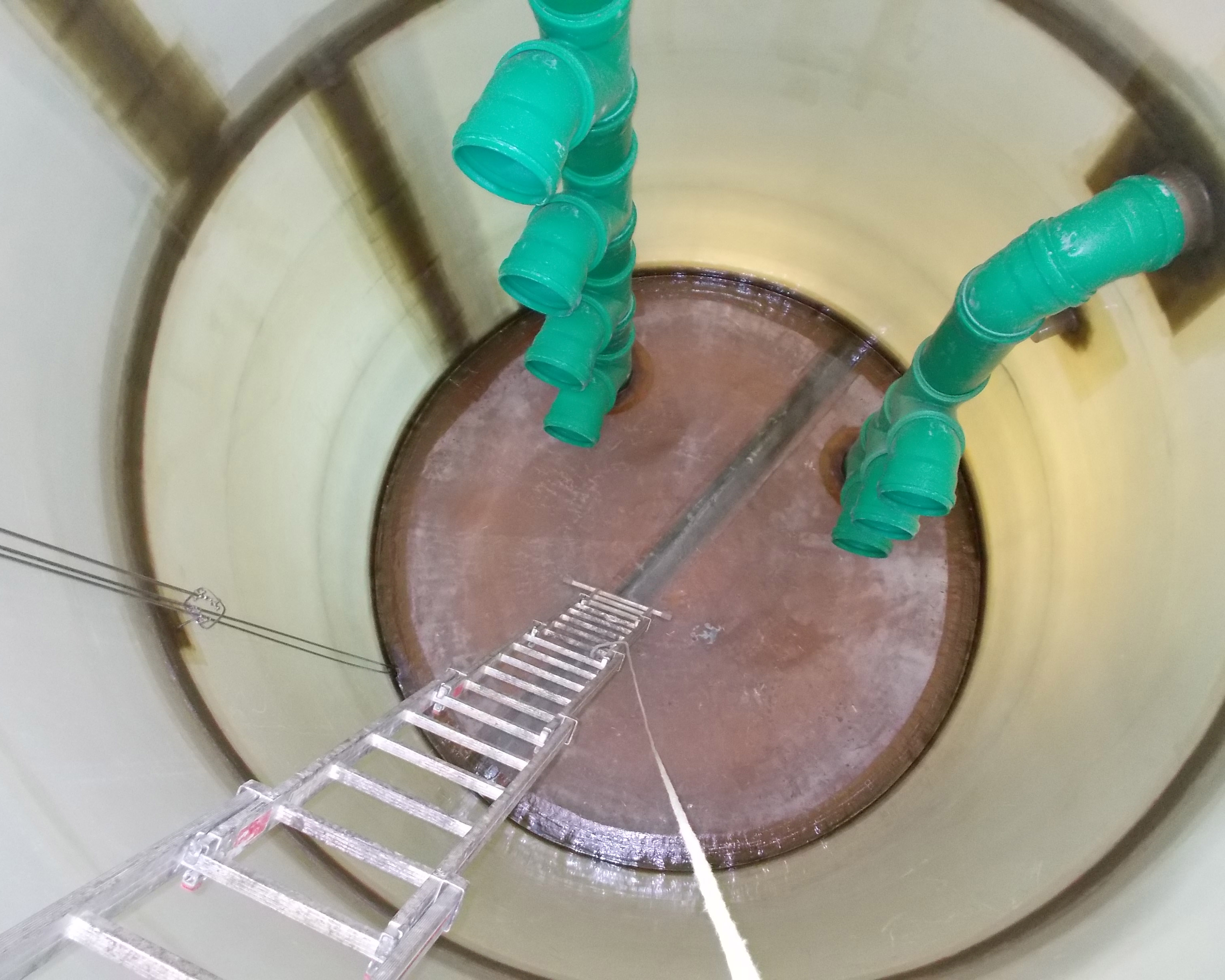 The 2 compressed air generators required for the laundry transport system constantly generate waste heat at approx. 65 ° C, this heat is supplied in the top area of the storage tank. In the middle part, waste heat with approx. 60 ° C is fed in from the return of the building heating (300 kW). The lower section of the storage tank is loaded with heat from the exhaust gases of the 4 MV steam boiler, which is used for various processes in the laundry.
The pleasing result after commissioning the heat recovery system with Haase hot water tank: The usually necessary and very expensive heating of the process water from 12 ° C to approx. 60 ° C by a steam boiler can be saved, as planned and calculated.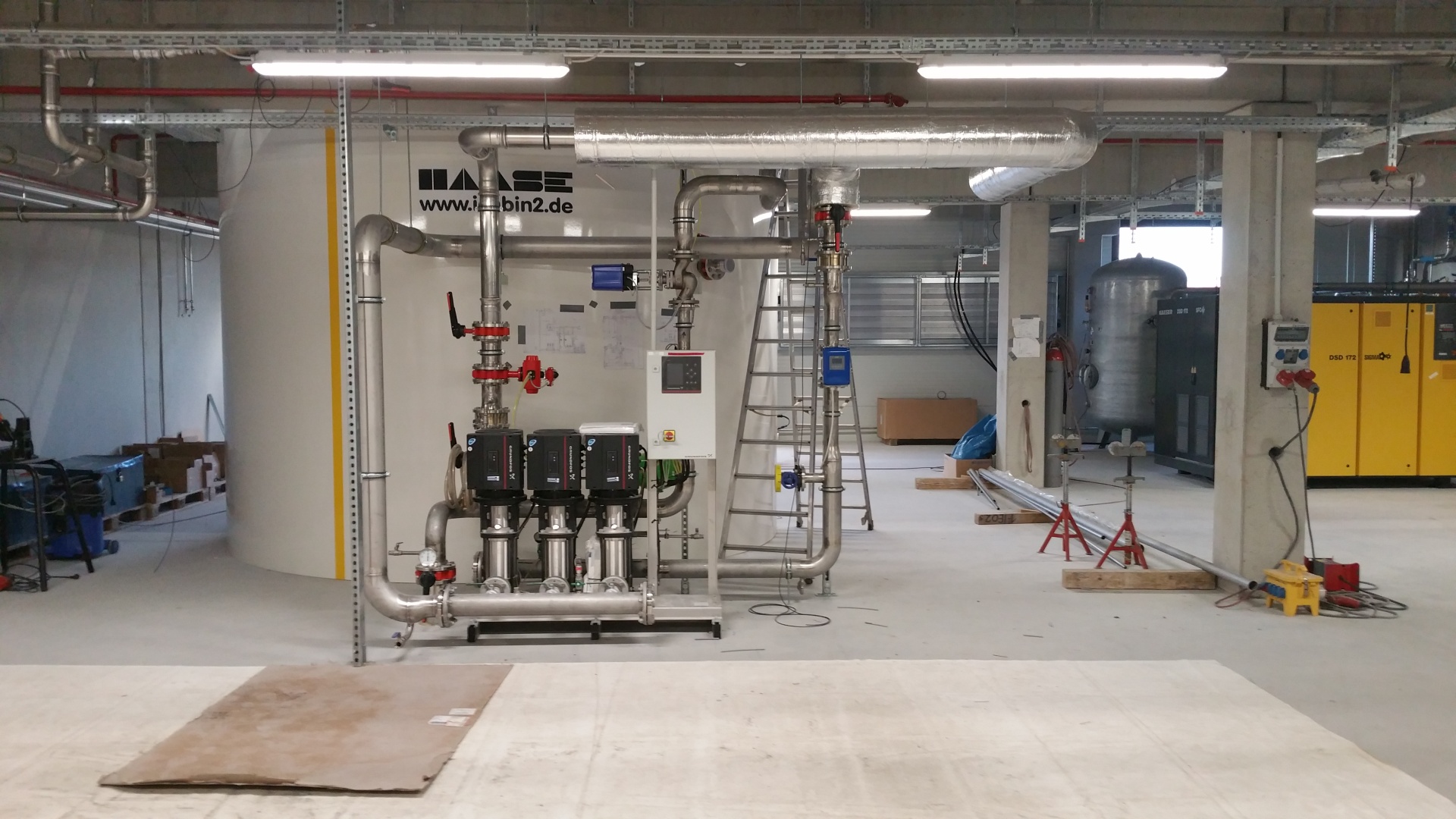 Just a few weeks after commissioning the system, it can be seen that the savings targets have been achieved or exceeded:
The steam boiler works with an efficiency of 95%. By using the waste heat from the boiler and the compressed air generators, around 17,500 kWh per day can already be saved; another 1,500 kWh / d results from the use of the return of the building heating. In the next stage of expansion, the waste heat from the boiler should raise the hot water temperature to 55 ° C, which will then enable savings of around 25,000 kWh / d.