The Effenberger Vollkorn bakery has extensively modernized the oven technology and the connected heating system at one of its locations. The previously unused waste heat from the ovens is now used for domestic water heating and heating support for the entire four-story house above the bakery.
Large storage tanks are a prerequisite for effective waste heat recovery. But here a problem arose with the construction project: the space for storing the hot water tanks was only accessible via a narrow staircase, through the bakery and a hatch measuring 70 x 70 cm.
The solution: three Haase hot water tanks that can be assembled on site with a total volume of over 22,000 liters. When fully assembled, the containers each have a height of 2.50 m and a diameter of 2.20 m and 2.50 m. However, since they are brought to the construction site in individual parts, the narrow entrances were not an insurmountable hurdle. Floors, lids, heat exchangers, coats, insulation – everything was brought through the small hatch into the installation room and assembled there for further connection and filling.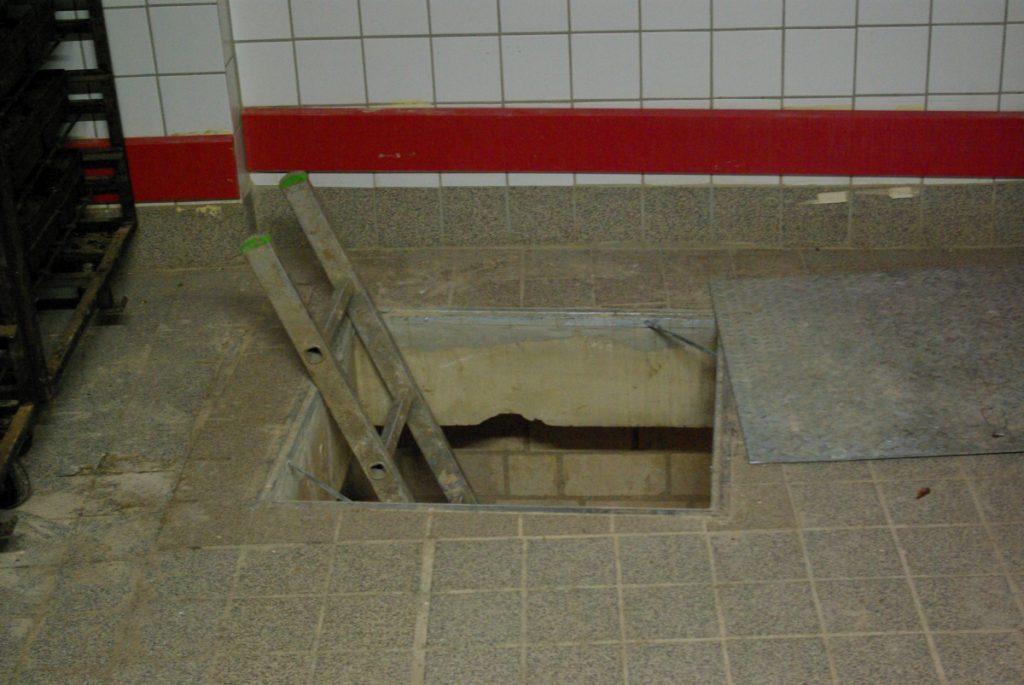 DATA HOT WATER TANKS
2x T 422-77
Filling volume: 8,000 liters
Height: 2.50 m
Diameter: 2.50 m
1x T419-58
Filling volume: 6,050 liters
Height: 2.50 m
Diameter: 2.20 m
EQUIPMENT
Loading and unloading via internal stainless steel corrugated pipe heat exchangers
Heat generator:
Waste heat from ovens (steam) with approx. 62 kW
Waste heat from gas boiler (flue gas) with approx. 37 kW
Consumer:
Domestic water heating
Heating support