Many operators of a tank system know this:
The heating oil tanks made of polyethylene (PE) are not old at all, they actually still look good, are liquid-tight and even the drip pan is still in order. Nevertheless, the smell of heating oil has become unbearable not only in the tank room, but throughout the house. For our Haase customer from a small Saxon town, the switch to GRP tanks was therefore obvious. So he could be sure that the smell problem is a thing of the past once and for all. In the tank room there is now a container with a usable volume of 4,900 liters.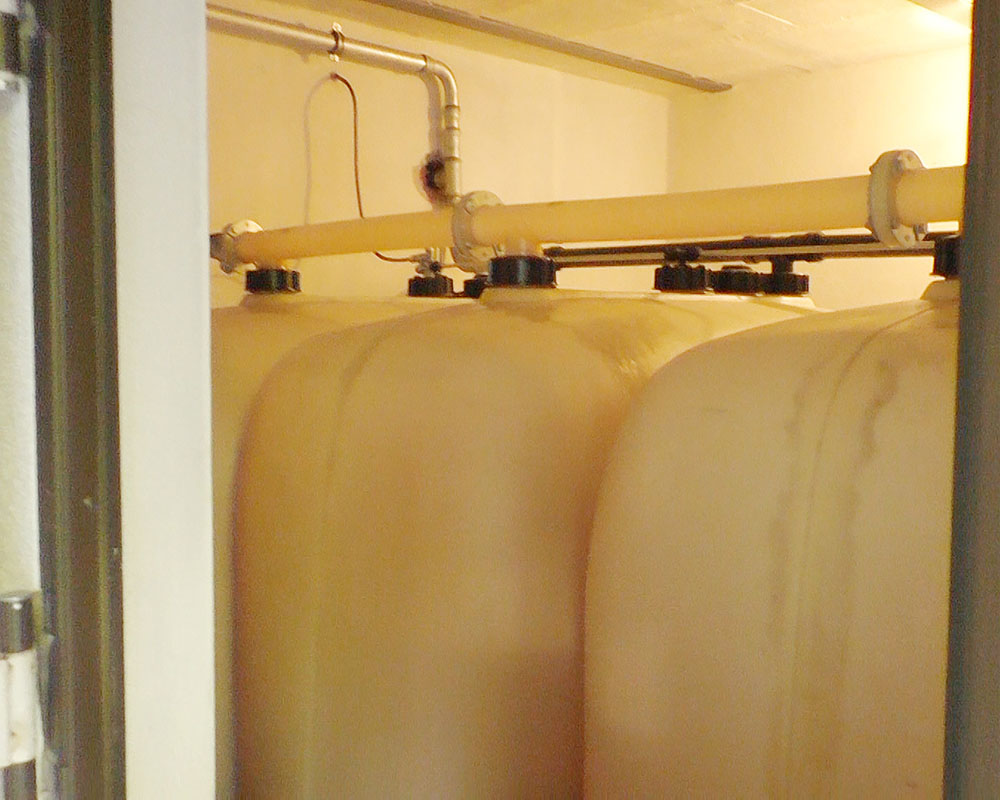 Although typical signs of aging of PE tanks (deformation, material fatigue, discoloration) are not yet visible: after a few years, the smell coming from the tank was no longer acceptable to the house residents. So what to do?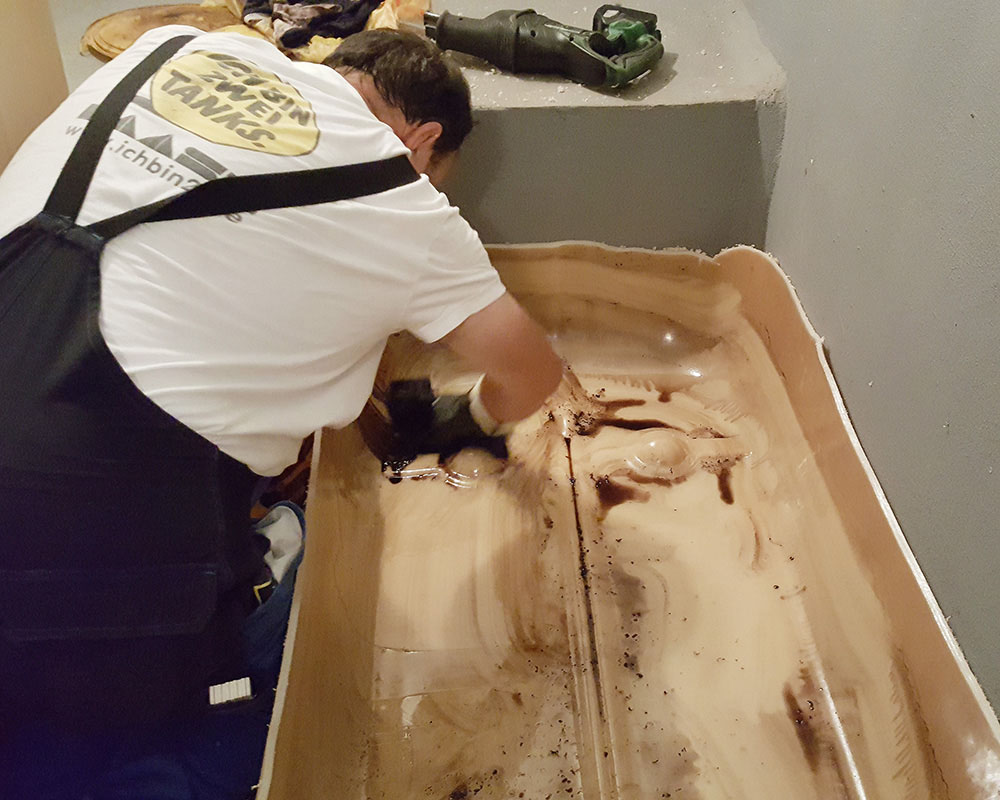 The existing heating oil was pumped out and stored temporarily. Afterwards, the old tanks could be cut, cleaned and disposed of properly. The operator received proof of this.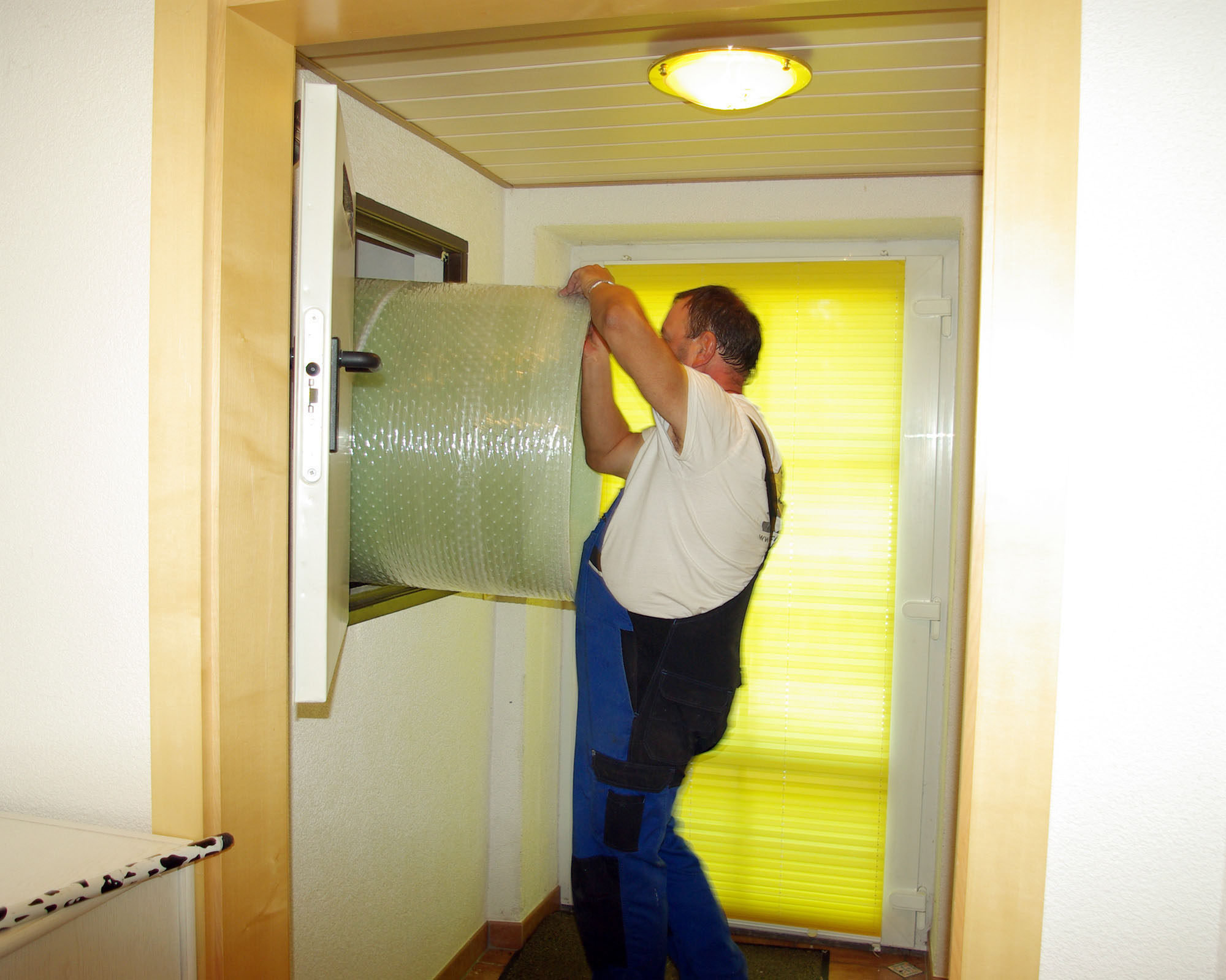 Here the inner wall of the tank is lifted into the installation room through the hatch. Haase basement tanks are delivered in individual parts and then assembled on site. Narrow entrances are therefore not a problem.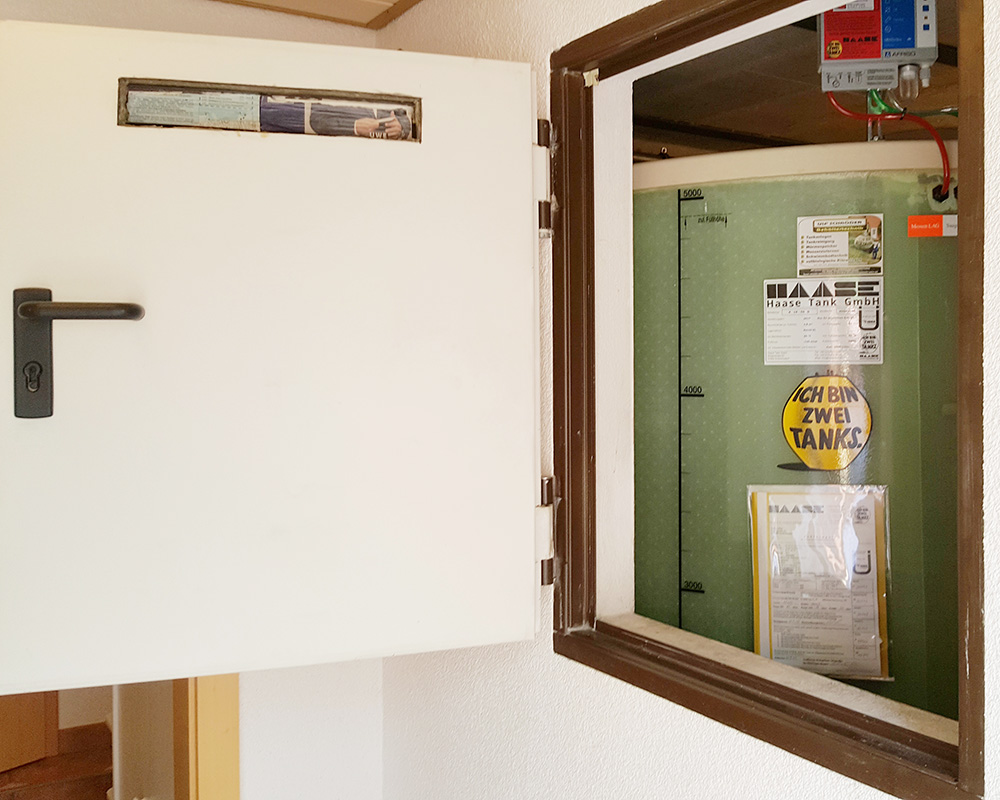 The double-walled tank is reconnected to the heating system, the tightness is automatically monitored and the intermediate oil is pumped back – done!
But the most important thing: nothing smells here permanently!