Oil heater operators with older tanks are familiar with these problems:
The tanks stink, so you can smell the heating oil not only in the basement, but often throughout the house
The containers deform, which can tear off connections and fittings
Through settling of the tanks, the so-called elephant feet form and thus the stability is often no longer guaranteed
A particular problem: the drip pan is no longer leakproof, cracks and efflorescence have formed, and the paint has flaked off
The operator of an oil heater in Bruckmühl in Upper Bavaria was also unsure whether his system was still approved. After a brief inspection, an independent expert was no longer responsible for the reuse of the tanks. A modern, safe heating oil tank from Haase was the best way to make the entire system future-proof without the need for further tests.
Double-walled, assembled on site, absolutely odor-proof, aging-resistant, that's what a safe oil tank must look like!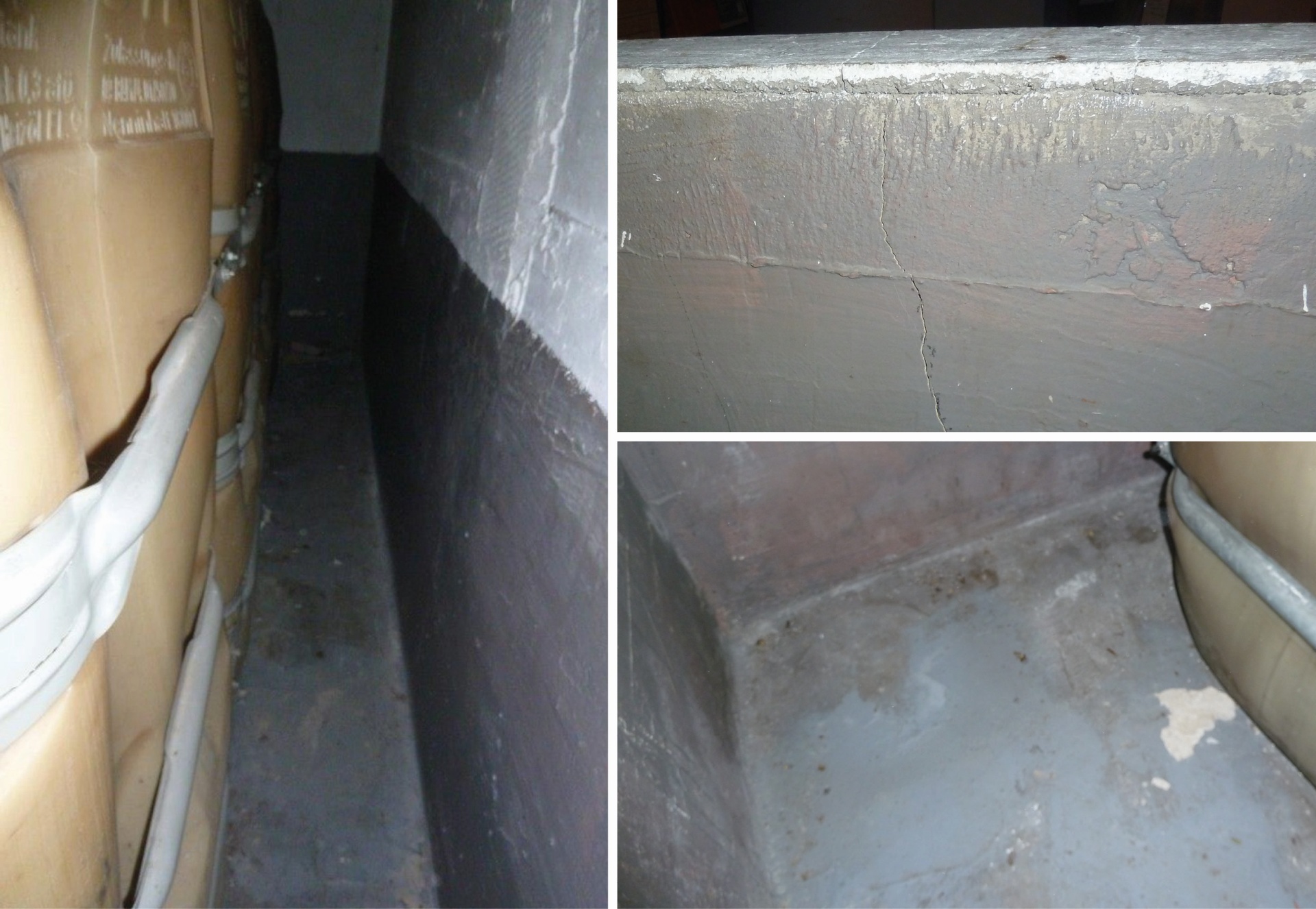 Typical problems with the drip pan: the paint is no longer dense, the paint flakes off and cracks have also formed.