Flat-Bottom Tank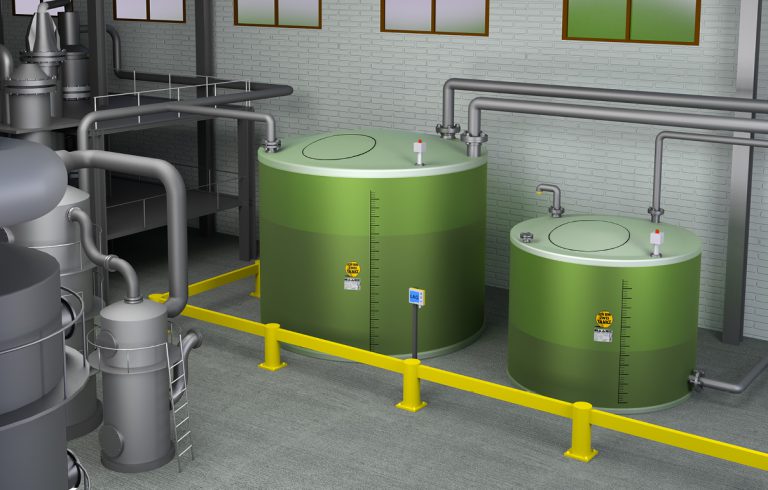 There are high safety requirements for the storage of water-polluting liquids

According to the provisions of the Water Resources Act (Section 19 WHG), water-polluting liquids may only be used in suitable and approved containers, e.g. stored in a Haase flat-bottom tank. A particular advantage of these tanks made of glass fiber reinforced plastic: They can be assembled on site, so difficult access conditions are not a problem.
USER OF THE HAASE FLAT-BOTTOM TANK
Wastewater treatment plants
Waterworks
Utility companies
Road maintenance
Baths operations
Landfills
Laboratories
Company gas stations
Workshops
Metalworker
Recycling company
Hospitals
Data centers
Hotels / Kitchens
Breweries
Agricultural holdings
and many more: Users from industry, craft and municipalities
Media
Sewage
Precipitant
Diesel fuel
Urea / AdBlue
Lubricating oils
Coolants
Refrigerant
Firefighting foam
Salt brine
Food waste
Swimming pool water
Numerous acids and bases
Further media on request and according to media? list of the German Institute for Building Technology (DIBt), Berlin
THE ADVANTAGES
OF THE HAASE FLAT-BOTTOM TANK
Safety

Automatic tightness monitoring in the double-walled flat-bottom tank from Haase – a drip pan is not required.

Flexibility

The large number of diameter-height combinations available makes it possible to use the right tank size for almost every system. The tank offers the greatest possible flexibility with regard to the number, dimensions and arrangement of the connections and fittings.

Resistance

Glass fiber reinforced plastic (GRP) is dimensionally stable, corrosion-free, chemically durable and temperature-stable.
On-site assembly

The Haase flat-bottom tank is supplied in system parts and is only installed at the installation site. An approx. 80 cm wide door is sufficient, for example, to insert a tank with a volume of 40 m³.

Delivery times

A nationwide network of qualified specialist partners ensures short delivery and assembly times.

Approved for earthquake zones

According to approval, Haase flat-bottom tanks may be installed in earthquake zones.
Double-Walled
The flat-bottom tank from Haase is constructed with double walls. This means that there is a second tank in the outer tank. The outer and inner tanks are each completely sealed. The control room is located between the walls and is automatically monitored around the clock by a vacuum leak detector.
Double-walled flat-bottom tanks from Haase therefore do not require a sump. Even in water protection areas, it is allowed to put these tanks "just like that" in the room.
OPTIONAL EQUIPMENT FOR THE FLAT-BOTTOM TANK
Leak detector
Overfill protection
Level measurement
Connections made of GRP, PVC, KG or metal
Foot valves
Pipelines between the tanks
Tank insulation
Container heater
Flushing rings
Sloping floor
Gelcoat
Filling cabinets
Do you have any questions?
We will be happy to help you by phone or email.
THE RIGHT TANK SIZE FOR YOUR NEEDS
No installation room is like the other: one is wide and low, the other is narrow and high. One customer needs more storage space, the other less. Haase offers 10 different diameters from 1.03 m to 4.00 m and 9 standard heights between 1.05 m and 3.30 m: This way, every installation room can be optimally used.
FLAT-BOTTOM TANKS MADE OF GRP
The Haase flat-bottom tanks are characterized by their high chemical and mechanical strength. Because of the material GRP, they are particularly durable, age and weather resistant as well as odor and diffusion tight. Thanks to the low weight, moving the tank is also not a problem.
You can find more information on our GRP material and the various manufacturing processes on the following page.
THE FLAT-BOTTOM TANK IN PRACTICE:
CONVINCE YOURSELF WITH OUR REFERENCES
Do you have any questions, would you like a specific offer or a free and non-binding on-site appointment? Then send us a message using our contact form or call your contact person Mr. Sebastian Eggert directly at +49 35 952 – 355 19.