Safety collecting tankS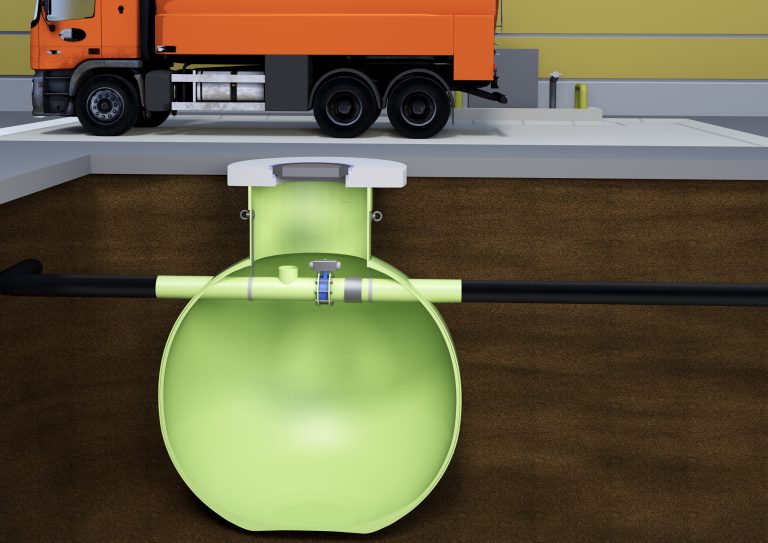 Safety collecting tanks retain water-polluting liquids on filling and handling areas in the case of average. They protect the sewage system and water bodies if contaminated wastewater cannot be adequately cleaned with the treatment facilities provided. This is particularly the case with certain chemical or physical properties of water-polluting liquids (e.g. high densities with light liquid separators).
THE APPLICATION AREAS OF SAFETY COLLECTING TANKS
THE ADVANTAGES:
THE HAASE SAFETY COLLECTING TANK …
is double-walled

leakage is monitored

is permanently tight
is chemically stable

is highly resilient

has a light weight
HOW THE SAFETY COLLECTING TANK WORKS
In its basic setting, the shut-off flap of the restraint system is open so that rainwater can flow freely through the pipework into the sewage system. During a handling process, the flow tube is closed by the shut-off valve by automatic switching or manual operation. The water-endangering liquid that may then occur gets into the tank via the overflow and is thus retained. The liquid level in the container can be recorded and reported by means of a overfill probe.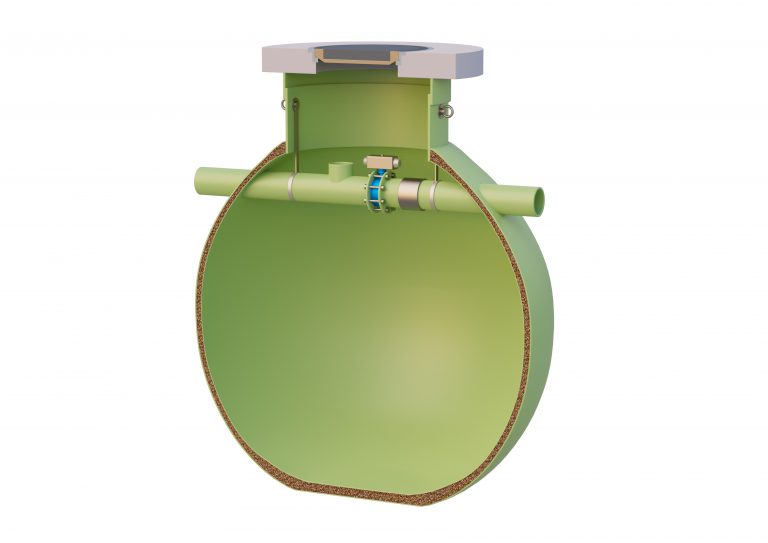 Do you have any questions?
We will be happy to help you by phone or email.
THE TECHNICAL DATA
Flow pipe DN 150 with overflow nozzle
Protective pipe connection KG DN 100, including rubber press seal
Stainless steel bracket mounted in the shaft for probe attachment
EQUIPMENT
accessible and passable manhole covers
Alarm system with level sensor for level control
Leak detector for checking the tightness of the tank wall
electrically conductive version with equipotential bonding
SAFETY COLLECTING TANK MADE OF GRP
The Haase safety collecting tank consists of a three-walled, spherical tank made of special poly-concrete with a glass fiber reinforced plastic inner and outer wall. The filling layer made of synthetic resin-bonded pebbles is drawn to negative pressure. This means that the safety catch basin can be permanently monitored for leaks using a leak detector. According to the media list of the DIBt, different resins are used to manufacture the container. This makes the safety catch basin suitable for a large number of water-polluting liquids. You can find more information on our GRP material and the various manufacturing processes on this page.
THE SAFETY COLLECTING TANK IN PRACTICE:
CONVINCE YOURSELF WITH OUR REFERENCES
Do you have any questions, would you like a specific offer or a free and non-binding on-site appointment? Then send us a message using our contact form or call your contact person Mr. Danilo Schlenz directly at +49 35 952 – 355 15.