REDUCE COSTS WITH HEAT RECOVERY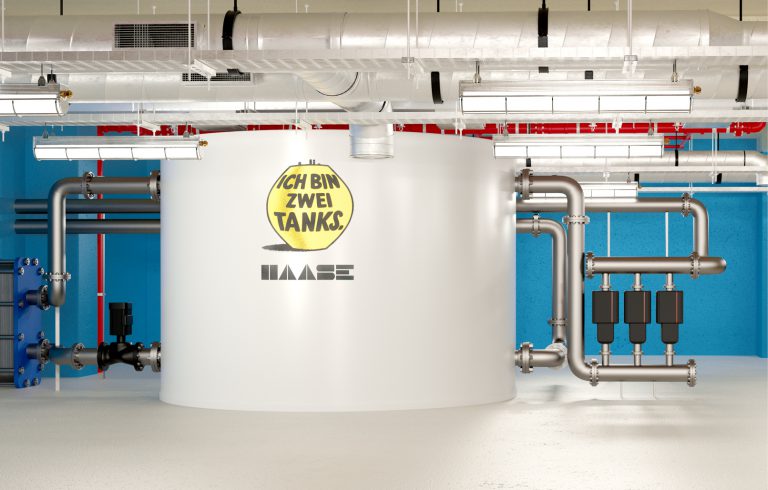 For many commercial and industrial applications, hot water tanks from Haase offer the possibility of efficiently storing waste heat and thus saving considerable costs. The tank sizes up to 100,000 l volume, the flexibility in the equipment, the low heat loss and the corrosion resistance guarantee the high efficiency of the tank made of glass fiber reinforced plastic.
THE USE OF HOT WATER TANKS
Hot Water Tanks can be especially used where very large amounts of excess heat are produced, which can be used later. For example:
Other possible uses: butchers, hotels, housing estates, dairies, food manufacturers, industrial companies and much more, where waste heat is generated and can be used later.
<div class="wp-block-image has-replacement" title="YouTube|<iframe width="560" height="315" src="https://www.youtube.com/embed/8w38Jd07kOE" frameborder="0" allow="accelerometer; autoplay; encrypted-media; gyroscope; picture-in-picture" allowfullscreen>